Работа от прямых работодателей backend developer в Азербайджане
, 14 вакансий
Разработка backend на Java. Участие в разработке и ведении проектной и технической документации.
Работодатель сейчас онлайн
Разработкой интерфейса веб-приложения платформ (SaaS). Разработкой новых модулей и компонентов системы. Улучшением и рефакторингом имеющихся компонентов. Взаимодействием с backend.
Отличное знание Angular 11 (динамические компоненты, модули, кастомные пайпы/директивы). Отличное знание RxJS и принципов реактивного программирования. Хорошее знание JavaScript...
Работодатель сейчас онлайн
Развивать и поддерживать веб-портал: UI на Vue.js и backend часть на C# .Net. Написание хранимых процедур на уровне middle...
Знание .NET, C#, MVC5. Опыт работы с MS SQL SERVER, Вы умеете писать и оптимизировать запросы, работали с ORM...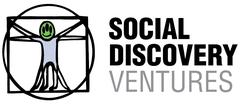 Разработка новых и развитие существующих back-end web и серверных решений. Непрерывное улучшение процесса разработки. Обеспечение надежности и качества реализации.
Знания принципов разработки ПО, паттернов и антипаттернов проектирования. Отличное знание C# и .NET. Опыт разработки приложений enterprise уровня с использованием...
Работодатель сейчас онлайн
Без проблем переключается между задачами на frontend и backend.
Большая гибкость в технологиях и подходах. Имеет опыт разработки на Python от 3 лет. Знает JavaScript, React (или любой другой...
Work closely with Engineering teams. Implement integrations with backend services. Write optimized code for maximum speed and scalability.
Must Have: HTML. AWS experience: S3, ECS. Technical interview (2 rounds) – 1-2 hours depending on the grade of...
Проектирование и разработка мобильных приложений для iOS и Android. - Взаимодействие с командами тестировщиков, backend-разработчиков и дизайнеров. - Адаптация приложений под...
Хорошее знание С#. Опыт работы с технологиями: REST, XML, JSON. Опыт разработки под iOS и Android. Знание MS SQL Server...
О проекте: необходима разработка с нуля корпоративных приложений для автоматизации работы торговых и бизнес центров.
GraphQL (Apollo Studio). Опыт разработки на React и Node.js от 3-х лет. Продвинутые знания в TypeScript (backend, frontend).
...development, emerging technologies, risk mitigation, and continuity planning. Create and maintain technical documentation and specification. Develop on the back end...
How to interact with APIs and the external world (REST or GraphQL APIs). Developing User interface and user experience using...
Service development. Development of new architectural solutions together with the team lead. Database design. Test coverage.
3+ years of experience in team software development. Experience with Python, Django, FastAPI/Starlette, Async-Await is a must.
...Owner on daily basis. Proactive communication with other squads on client's side. Leading the squad with 4 more developers.
Strong theoretical knowledge: data structures and algorithms. Good understanding of OOP design principles, design patterns and system design.
Evaluating business processes, anticipating requirements, uncovering areas for improvement, and developing and implementing solutions. Eliciting business needs and collaborating with...
English level: Upper-Intermediate or Advanced (preferable to have a certificate). Bachelor's or Master's degree. 1-3 years...
Работодатель сейчас онлайн
Contribute code to the team's business deliverables. Participate in design sessions and implementation plans. Resolve technical issues and remove...
Continuous delivery experience preferred. AWS Cloud development experience. Experience delivering software in a Scrum development process. E-Commerce experience is...
Develop UI mockups and prototypes that clearly illustrate how sites function and look and clearly communicate the business logic.
Proven work experience as a UI/UX Designer or similar role. Portfolio of design projects (heavy data/grid cases are...
Работодатель сейчас онлайн
Как вам результаты поиска?